Seeing The Church: When your purpose collides with God's passion
God has a plan, a purpose. This purpose is not an afterthought, not a Plan B, not a panic response to the Fall of Man. Instead this plan was conceived in the heart of God way back in eternity past. This plan is quite simply – The Church. God's life, God's blessing, God's anointing flows into and through His Church. We serve an awesome God, a God far bigger than our concept or understanding of Him. He is the unfathomable God, the unknowable God, the unapproachable God and the unseen God. And yet God's plan and purpose from eternity past was to make Himself understood, knowable, approachable and visible. He does this by first giving us His Son Jesus, and then, through His Church which is the fullness of Him who fills everything in every way. God is many sided, He is multifaceted, yet each expression of His Church is an expression of who He is. The Church is His Assembly, His Building, His House, His Family, His Body, His Bride, His Sheepfold and His Army. In seeing the Church as God sees it, we also see ourselves and the part we can play in God's wonderful plan.
---
The Miracle Table: 

Rediscovering the power of Communion
Holy Communion is more than just a religious ceremony and more than just a mental act of remembrance. Contained within the Communion meal is a dynamic anointing of the Holy Spirit that enables us to draw close to God, receive His life and power and see the miraculous power of God at work in our lives and families.As you read this book discover:- The heart that God has for intimacy with you- How remembering the Lord leads to a fresh encounter with His presence- The amazing covenant that God has made with you- The communion that is in Communion- How to use the Lord's Table as a place of spiritual warfare- How healing, prosperity and freedom can be found at the Lord's Table- How you are accepted and transformed at the Table of the Lord
---
The Sound of Heaven
"Suddenly, in an instant, the Lord Almighty will come with thunder and earthquake and great noise, with whirlwind and tempest and flames of a devouring fire." ~ Isaiah 29:5-6
When God comes He always comes with a sound. Whether it was the sound of footsteps in the Garden, the sound of dry bones coming back to life or the sound of a mighty rushing wind on the Day of Pentecost, Heaven's movement is always proceeded or accompanied by a sound. Today, God is doing a new thing on the earth. The Lion of Judah is roaring over the nations, signifying an unprecedented time of awakening and outpouring. God is looking for those that will know Him so intimately that they can hear His very heartbeat and know what it is that He is doing in their generation. God is then looking for those that have heard heavens sound, to release that sound – that sound of life, of revival, Heaven's love song – over their nation and the nations of the world. "The lion has roared – who will not fear? The Sovereign Lord has spoken – who can but prophesy?" ~ Amos 3:8

CHOOSE YOUR STORE
AMAZON UK | AMAZON USA

CHOOSE YOUR STORE
AMAZON UK | AMAZON USA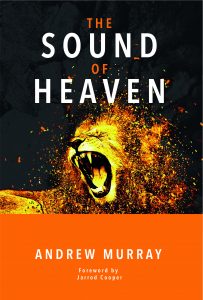 CHOOSE YOUR STORE
AMAZON UK | AMAZON USA
---
DOWNLOAD SERMONS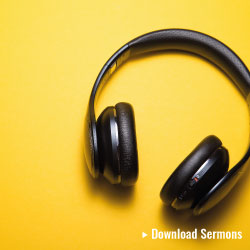 All of these messages are teaching messages by Andrew Murray. They are exclusive digital products and are only available on-line. If you do not have an iTunes account then please search Andrew Murray in the on-line music store you do use, as the messages are available in a variety of places and in several countries.